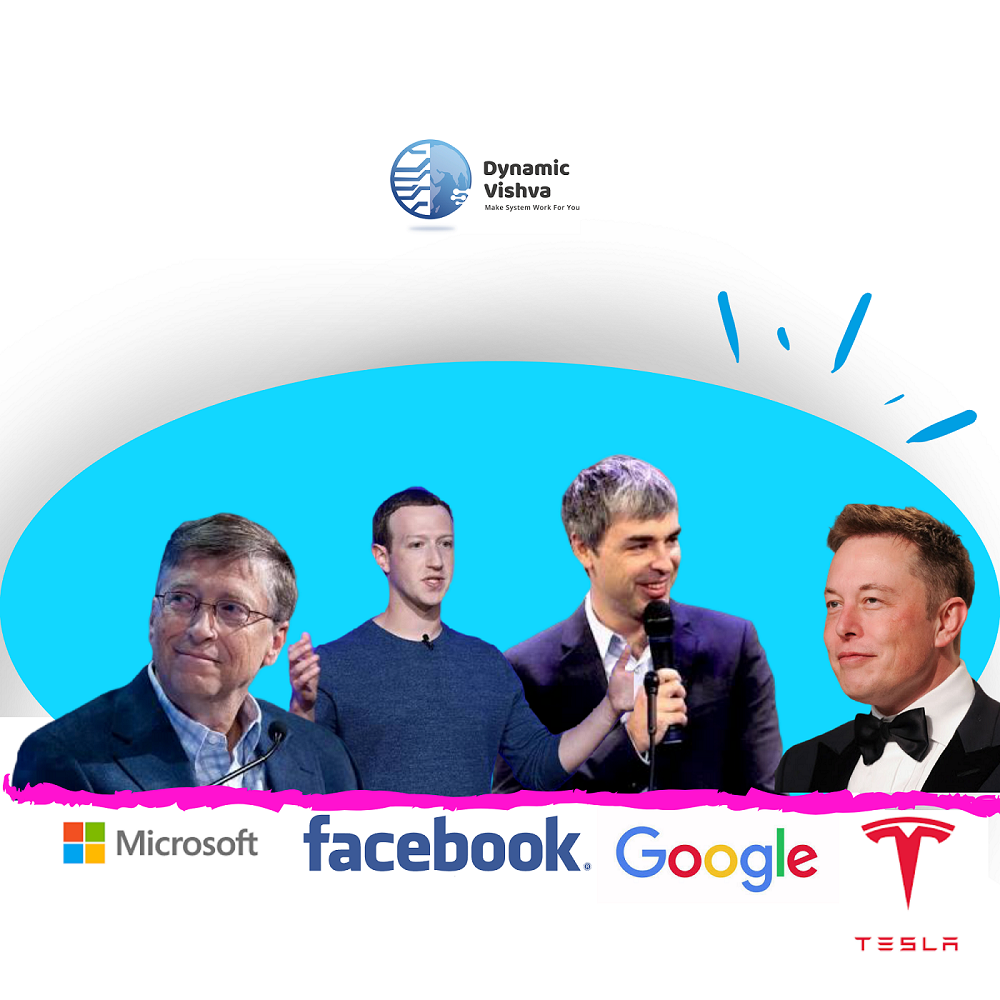 Top Technology Based Business Technopreneurs who aggregated the use of technology?
We all know technology has changed our daily life but do we all know who is changing and how we might know how it's changing our lives and we must also know who are the masterminds behind the scene.
These are the business leaders who are actually giving Midas touch to our normal life with their technology. Of course, there are many other participants who are making newer stories day by day and keep on contributing to society to help us make life easy.

Let's have a look at some of the famous story makers who are agents of change in society by introducing daily life simple application of technology
Elon Musk
He is one of the best startup founders having been involved in technology-based startups. He is the one who believes in sharing knowledge and solutions which are sustainable in nature. He is one of the first incubators of online payment systems in the world with PayPal as their system.
Further Elon Musk started and diversified his investments in R&D of technology which will provide sustainable and cost-effective solutions to the world in the field of Energy, Automation, Telecommunication, Transportation, Infrastructure, Artificial Intelligence, etc.
Mark Zuckerberg
Facebook is the platform which has changed the way the world does socialize online, founder Mark Zuckerberg has also owned many other social influencing portals and app-based companies. Social media is really changing the mode of communication among the people, this industry is really becoming parallel to the telecom industry where users really save the cost of calls. This industry is also reshaping the advertising and marketing industry altogether, further its creating job for new generations.
Other than Facebook itself, this giant owns WhatsApp, Instagram, Oculus VR and many more, recently they have also invested in Indian telecom major Jio.
Bill Gates
He is the pioneer of the microcomputer revolution, Credit of reaching the computer at almost all the homes is because of user-friendliness of Windows Operating System. With the help of this operation system people world over started using the computers, it led to the start of the Computer Revolution post year 1985.
Microsoft offered MS office solution which made office work online, but gradually with the Adoption of understandable easy to operate systems allowed many other types of computer applications to come into markets. This was the 1st ever decisive phase of the computer revolution which was mainly driven by Gates owned Microsoft Systems. Then there many other players/corporations to come in place but Microsoft stands one of the first propagators behind the popularisation of personal computing devices.
Larry Page
He is the person who changed the business model altogether worldwide and made simplicity in people's life along with making the company famous among the daily life of people with the largest turnover and earning model.
Google is the name of the brainchild of Larry Page with another co-founder Sergey Brin. When we look at Google's vision it's very simple and self-explanatory as "to provide access to the world's information in one click"
After researching many such facts and figures one will surely adopt that technology is no more a future. One way or the other once which used to be science fiction now its reality. smrtovnica.ba smrtovnica smrtovnice
Dynamic Vishva