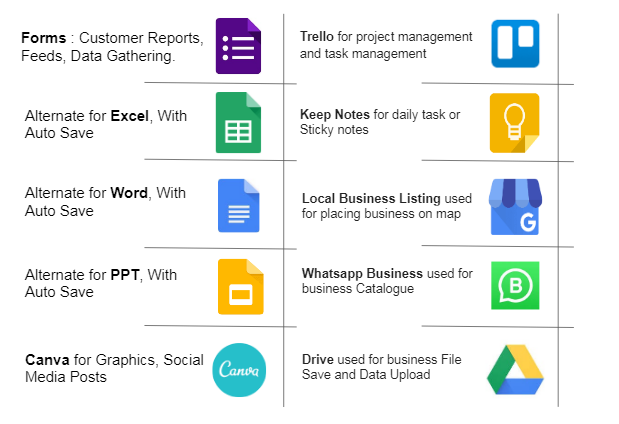 Top Free Software or Tools to Manage your Small Business...
Being a small business that doesn't mean you can not grow, likewise being small doesn't mean you shouldn't maintain your Record Keepings, Data, Quotations, Marketing Material etc. With the great knowledge economy, it's now easy to maintain your small business data without spending much of your cost, specifically this is very ideal for a new startup, small business, individual businesses, small team size, and business which don't have Process and Systems.
The economy adjusts itself as per the demand and supply in the same economy, as the start-up business and freelancing or new businesses growing at rapid speed likewise business software and online solutions are also growing at a certain pace, allowing them to offer kind of freebies, demo or free license up to certain users. This is becoming a gain factor for businesses around the globe to use and maintain their data on various means.
The main advantage is also that this allows them to go online from day first of business start. being online allows maintaining and saving data with safety. Ease of Flexibility in accessing the data. Click on the following link for more details https://www.quora.com/q/xyqatwlvnnydmqbd
Dynamic Vishva