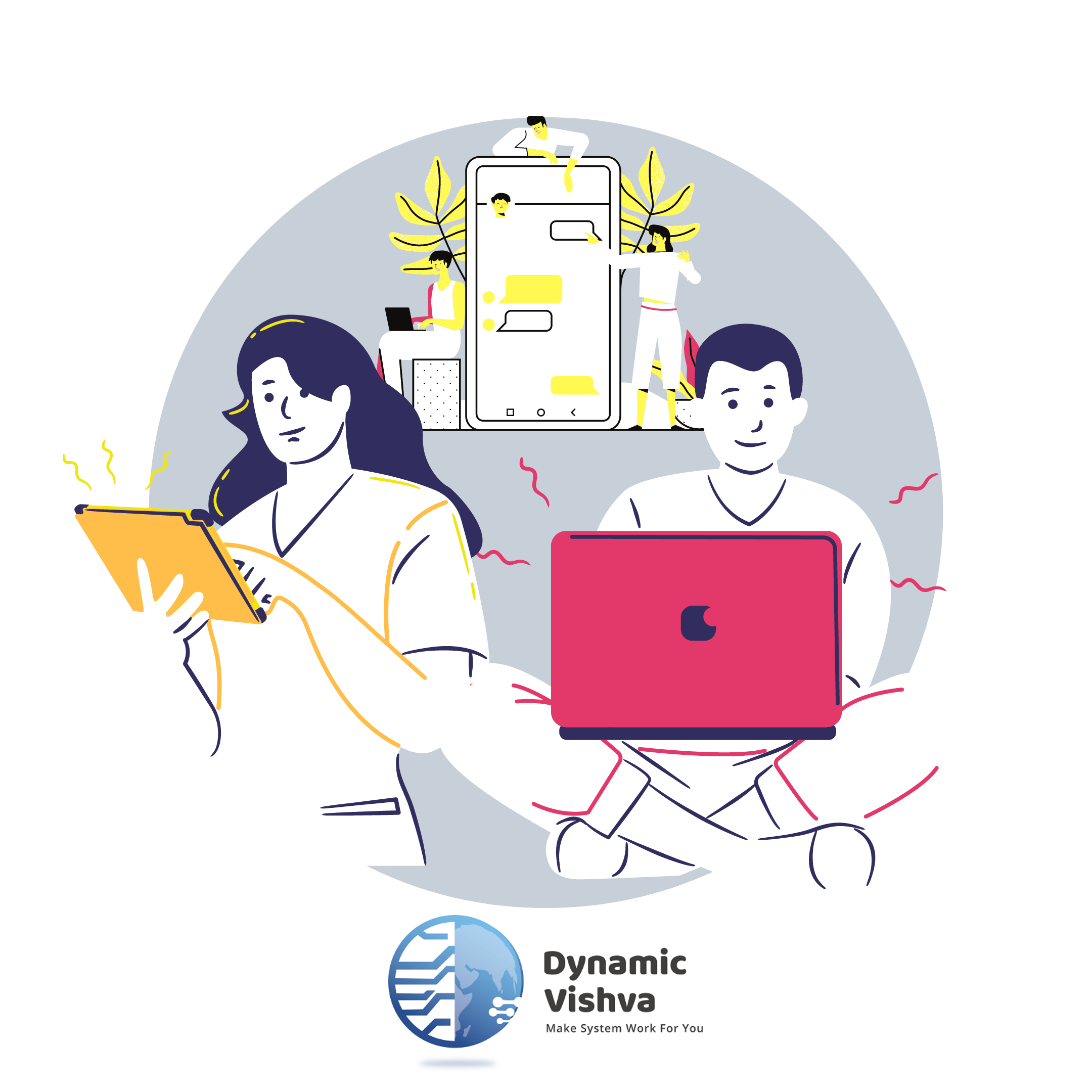 How online social media culture is impacting Social relations around the Globe?
It was very famous news in July 2013 the Indian telegram service ended officially on account of making huge losses.
It all started with some kind of messenger with a primary aim to communicate information from people to people. Like transformation form post & telegram was one primitive phase of social communication age other than that one to one mode which used the technologies like paper and electronics.
The era of Text and Emails
In modern social messaging the texting and emails are the modern but founding stone. Where users were using the system with the objective of official purposes and able to communicate with each other to share work-related information. This is one of the first online presence of a large population in connectivity after the phone call.
The era of Messengers
The messengers were some of the internal messaging features inbuilt with mobile devices they were using. The actual time spent on social messaging was introduced here where more options were built in such a way that such apps took users to spend/ hangout social time with distance.
The era of social media platforms
This is the biggest outbreak of the socializing of people's lives and daily events with peers took place. Over the period it has transformed a lot that the flexible availability of the internet made it easy for people to make themselves spend a good time with a great amount of social life content on such platforms.
Interaction on Social Media
We are available with different types of platforms that are used for kind of activities like Instagram is a photogenic platform, whereas WhatsApp is used for personal chatting in group or in personal, likewise, Facebook is a story making platform that can be used for business activities too.
The world has seen the dark side of social media platforms when it was used by some unknown terrorist organizations and revolutionaries previously in the world to fulfill their purposes.
There are many platforms that are being used for sharing knowledge and information like LinkedIn, Dribbble, Telegram with their massive possible connectivity. It has proved to be one of the great uses of social platforms, which is helping in talent sharing and gaining intelligence.
Relationships Social Dating apps
Nowadays the social media has reached such a peak of its evolution that even personal relationships are also being shared and being exchanged on social media platforms. Life's key decisions are also being taken with the help of paid or unpaid social media platforms.
While looking at special features of Social media like Post sharing, photo, text, Chating, Criticism, Tags, Commenting which have been proven to be real-life actions, it means they are really influencing the relationships of people.
Impact of Social Media on relations
Positive Impact
Freedom of Expression

People are really expanding business relations with border

Giving employment opportunities in Marketing

Leisure time with Loved ones

Good Source of Information sharing

Real-Life Experience sharing gave the opportunity to new talent hunt.

Knowledge sharing

Job Availability
Negative Impact
An increasing amount of Short-Lived Relations

Increasing Real Life Distancing

Unfaithfulness in Relations affected

Uncontrollable Anonymous Connects

Data Insecurity

No limits and regulation on Internet protocol
Now, the number of social media marketing worldwide is expanding rapidly. It is expected to grow from 2.46 billion in 2017 to around 3.02 billion in 2021. Following is the massive chunk of internet Users
In 1995 – the number was at 16 million.

In 2005 – already a little over 1 billion.

In 2011 – the number stood at an impressive 2.267 billion.
These numbers will continue to be growing enormously irrespective of anything else, which changing time the mode os everything is really changing at it's always making 'New Normal' in every walk of life.
Dynamic Vishva