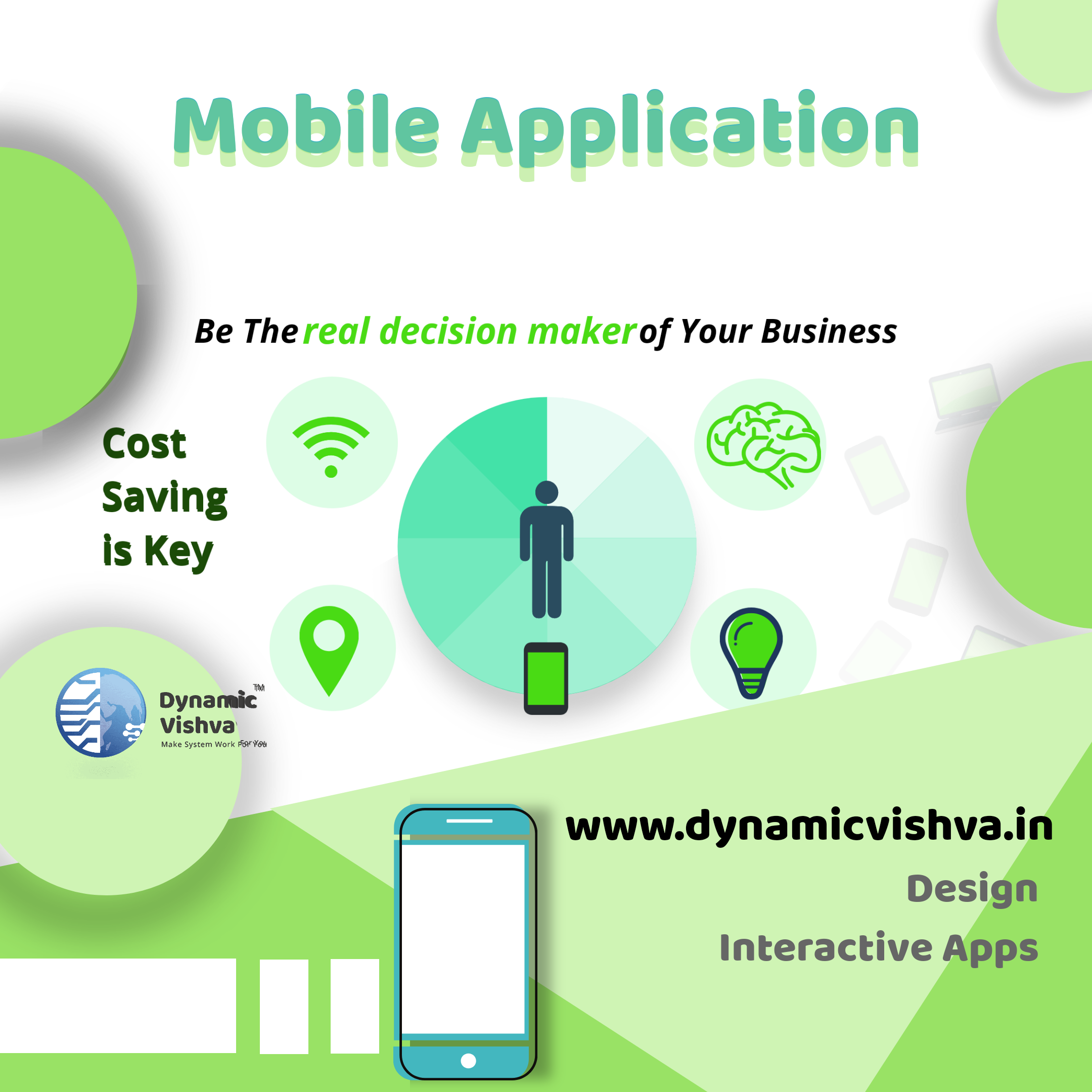 How to choose Mobile Application ? Know the importance of Mobile Application?
Depending on what type of Application in Sector.
Well the requirement of technology per se mobile application in your area of operation is no more limited, nowadays the scope has widened to make operations accurate, real-time, standardize, etc. even small shop owners are also using apps for order, payments, inventory, etc
If your business is more of consumer-oriented that means a number of customers are more in number than the mobile application will be helpful to expand your business in a number of ways, one can really provide a variety of goods at a single portal like e-commerce shop in consumers hand generally FMCG, Clothing brand, Food business, Supply oriented business choose to have a mobile application.
Then it comes to operational flexibility of business where the physical footfall of a number of people is more like Banks, Insurance (BFSI), Stock Market Brokers, can make their operations cost-effective with the help of mobile apps, where their customers can make transactions from anywhere as they wish.
Government is very important and useful machinery of our life though one does not visit the govt office daily some way or the other all do required government service, here mobile application plays an important role while making government work easy as wise many ancillary government services have already gone on the cloud which resulted into a large amount of public has now able access government scheme at fingertips.
Even NGOs that play a great part in social change after government machinery can make use of Mobile Applications to fulfill their Purposes. This will allow them to handle donors, receivers, volunteers, project handling, project briefs, etc and there are more innovative applications of mobility solutions in this area depending upon the type of NGO purpose.
The Education Sector can also make many uses to literate and provide quality education in a quick time with a proper reach. There are a number of schools, colleges, universities, institutes which are already using technology for DISTANCE LEARNING which are helping students to learn online by sitting at home.
Importance of Mobile Application Summed-Up under Mobility solutions, which includes many features as follows.
In this way, one needs to select a mobile app as per the effective way and to upgrade the existing solutions.
Dynamic Vishva